Treat Cellulite without Surgery
We all want smooth tight skin but many of us are challenged by cellulite. No matter how confident you are, lumpy skin just doesn't look or feel good. You may have tried creams and massagers with limited results. Invasive cellulite treatments are painful, often cause terrible bruising, and require a lot of recovery time. But you don't have to live with uneven texture. Now there is a better option for Calgary patients.
EMTONE is an innovative Health Canada-approved treatment that can transform your skin without surgery or downtime. This innovative treatment combines thermal and mechanical energy to smooth skin and treat all major factors that contribute to cellulite.
Request a consult for EMTONE Cellulite Treatment in Calgary.
Improve Skin Texture
Whether you're getting ready for summer or want smooth skin year-round, EMTONE can improve skin appearance.
EMTONE addresses the root cause of cellulite:
Damaged collagen fibres
Enlarged fat chambers
Loss of skin elasticity
Poor blood flow
Accumulation of metabolic waste
Calgary Patients Can Use EMTONE in Many Areas
EMTONE is effective in many areas that contain cellulite including:
Thighs
Buttocks
Love handles
Abdomen
EMTONE simultaneously emits thermal radiofrequency and mechanic targeted pressure without surgery or needles. Your skin is heated to approximately 42°C which provides revascularization of collagen, increases bloody supply, and restores skin elasticity. Mechanical energy evenly distributes the energy to address the root causes of cellulite.
EMTONE can be paired with EMSCULPT Neo to speed up removal of metabolic waste and reduce recovery time. Contact our Calgary Health Clinic to discover how you can combine cellulite and fat removal to achieve incredible results.
What Happens During an EMTONE Cellulite Treatment?
REFIRM will design an individualized plan that achieves your treatment goals. Most of our Calgary patients undergo 4 procedures, scheduled once or twice a week. A treatment typically takes about 20 minutes but may vary depending on the target area.
EMTONE is performed in a relaxing lying-down position. Our expert clinician will apply ultrasound lotion to the treatment area and place the applicator to the skin. An embedded thermometer and real-time temperature monitor ensures safety and comfort. The treatment may feel similar to a hot stone massage with intense mechanical vibrations. The procedure is well-tolerated and you can resume normal activities right away.
Benefits of Calgary Cellulite Treatment
Treats all causes of cellulite & loose skin
EMTONE treats the underlying causes of cellulite rather than suppressing the symptoms.
Suitable for all skin & body types
There are no BMI or skin type restrictions.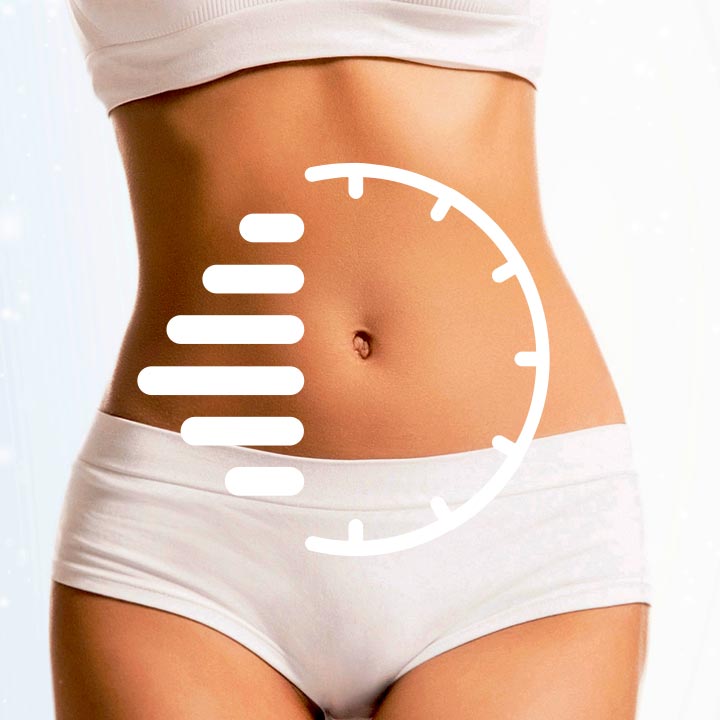 Shorter treatment & better results
Combining thermal and mechanical energy enhances connective tissue for lasting results while shorten the treatment time in half.
No surgery or needles​
EMTONE uses radiofrequency and mechanical energy that are 100% non-invasive.
EMTONE Results
Patients can see results in a little as one treatment and skin texture typically improve over the following months. In a clinical study, 93% of patients reported a visible reduction in cellulite after four treatments.
Results and patient experience may vary. Contact REFIRM Skin Clinic to see if EMTONE is right for you.
What People Are Saying About EMTONE