Tighten Loose or Sagging Skin without Surgery
Skin changes over time but you can reverse loose and sagging skin for a younger look without surgery, scarring or recovery time. REFIRM's Calgary Clinic offers Exilis Ultra – only non-invasive device that combines ultrasound energy and radio frequency technology. Any cosmetic concerns you have from head to toe can be addressed with this amazing device.
Ultrasound is combined with RF energy to addres problematic tissue effectively, easily, and quickly. Discover how Exilis Ultra is more comfortable, safe, consistent, and superior to other skin treatments!
Book a consult today for Exilis Skin Tightening in Calgary.
Exilis Ultra can be used to:
Tighten Loose Skin
RF heat energy stimulates production of collagen that helps to tighten loose skin, improve double chin, and increases the blood flow to the skin.
25%
Less Skin Laxity
On Average
Exilis Ultra Can Improve Skin From Head to Toe
Exilis non-surgical, quick solution helps with skin tightening on any part of the body, including:
Face
Chin & Neck
Chest
Abdomen
Buttocks
Legs
Flanks
Elbows
Calves
Knees
Ankles
Lips
Arms
Intimate areas
Exilis Ultra delivers RF waves to target problematic areas. It can reach the deeper foundational layers where energy from radiofrequency and ultrasound gets absorbed into the skin in the form of heat. Tissue temperature is raised to 40°C which destroys fat cells and disrupts old collagen fibres. Heat induces increased blood flow and encourages new collagen production and tightening of elastin fibers at the treatment site resulting in effective skin tightening.
A cooling mechanism is built into the device regulating heat. Treatments are comfortable and pain free and effective.
Benefits of Calgary Skin Tightening
No surgery or needles​
Exlilis Ultra uses RF energy that is 100% non-invasive.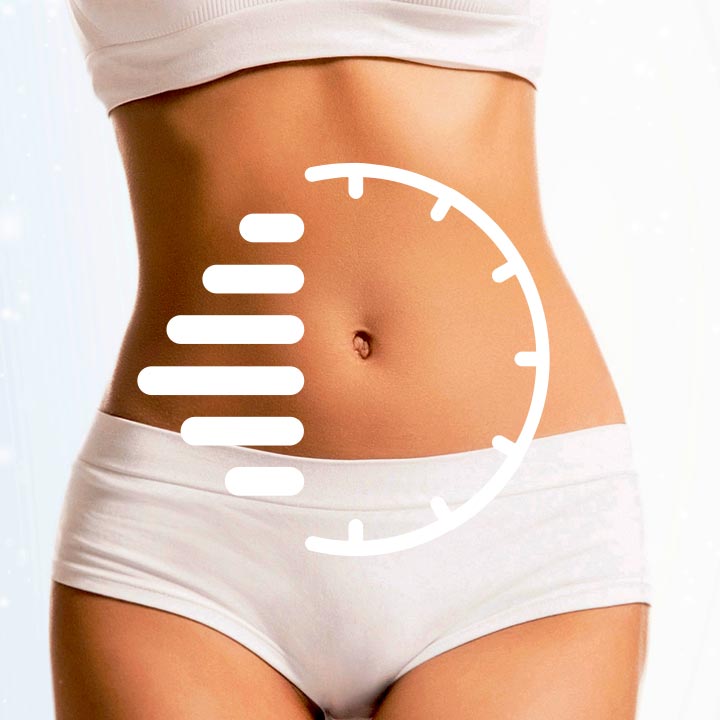 Quick treatments
Each session lasts about 15-45 minutes. Results can be seen after as soon as a few sessions.
Comfortable and pain free​
There's minimal pain. Many patients feel no discomfort.
Little to no downtime​
There are no surgical risks or incisions. You can resume your daily activities right away.
Am I a Candidate for Exilis Ultra?
The best part is that the Exilis Ultra is more accessible to Calgarians as a non-invasive and affordable procedure – anyone can benefit! Exilis Ultra can smooth, firm up, and tighten skin resulting in reduced  fat, restored sagging skin, and diminished cellulite dimples. Book a consult at REFIRM Skincare Clinic to see if you're a candidate.
Exilis Ultra Skin Tightening Results
Individual results may vary
What People Are Saying About Exilis Ultra
Learn More About Exilis Ultra
Achieve a younger look by tightening loose and sagging skin. Contact REFIRM's Calgary Clinic at 403-466-3476.