Why consider Skin Tightening in Calgary?
As we grow older, the production of elastin and collagen slows down. Reduced production these proteins result in saggy and loose skin around the neck, chin and other areas of the face. The good new is sagging of skin is reversible without invasive surgical procedures or long recovery time using FORMA Skin Tightening.
FORMA is a cutting-edge skin tightening treatment that gives your face an instant lift without having to undergo surgery. The non-invasive procedure makes use of radiofrequency to target problem areas of the skin, deep within its layers. Sagging areas are improved the production of collagen resulting in a more youthful and fresher appearance over a period of only six weeks.
Book a consult for FORMA Skin Tightening at REFIRM Calgary Clinic.
Skin Texture & Remodeling
Forma remodels the dermis by delivering uniform heating to the deep layers of skin. Non-invasive RF energy can treat delicate areas to improve improve skin texture.
Stretch Marks
Stretch marks appear when the surface of the skin is stretched beyond a certain level, resulting in a tear mark. Stretch mark removal treatment can help remove stubborn stretch marks so you could feel more confident about your skin.
FORMA can improve facial skin appearance
FORMA uses bipolar radio-frequency heating, ideal for remodeling facial skin for a more youthful and natural appearance. FORMA can improve:
Forehead
Crows feet
Eyelids.
Nasolabial folds
Jowls
Smile lines
Neck
How FORMA Skin Tightening Works
The non-invasive skin rejuvenation treatment makes use of heat to contract elastin in the skin. The treatment begins by applying a conductive gel on the targeted area. A wand is used to massage your skin to induce a heating Heat then reaches through the layers of the skin to stimulate the "FORMAtion" of new collagen for an improved appearance, reduced wrinkles & fine lines, and visibly smoother skin.
What Does Science Say About This Treatment?
Read how FORMA is the tried and tested, non-excisional methods of neck rejuvenation. The article highlights the existing literature to support the efficacy of the procedures and details success stories over the past few years. Read Article.
Benefits of Calgary Skin Tightening
No surgery or needles​
FORMA uses advanced RF waves that are 100% non-invasive.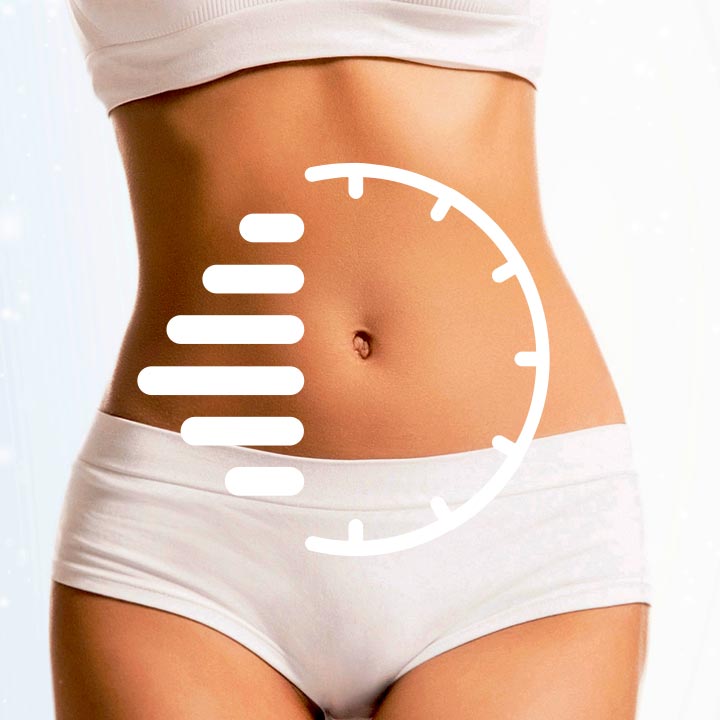 Quick treatments
Our patients love how treatments are convenient and quick. Treatment lasts about 30-60 minutes.
Comfortable and pain free​
There's minimal pain. Many patients feel no discomfort.
Little to no downtime​
There are no surgical risks or incisions. You can resume your daily activities right away.
Safe and Effective Calgary FORMA Clinic
FORMA is safe for all skin types. FORMA skin tightening treatments utilize a sensor to record skin temperature in real-time. Skin is kept comfortable while allowing optimal temperature for collagen production. Radiofrequency waves and heat are automatically stopped once the optimal temperature has been reached, minimizing risks of burns significantly.
FORMA Skin Tightening Results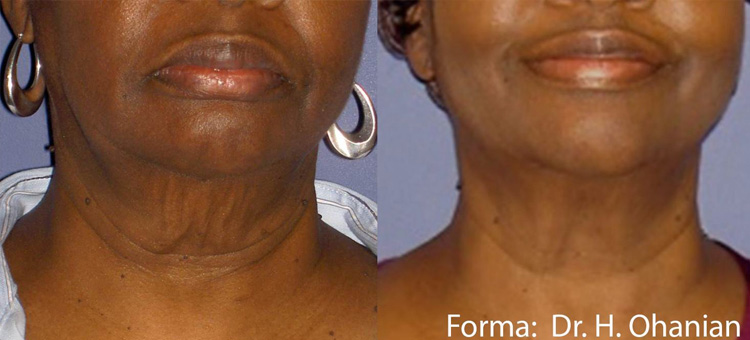 Individual results may vary
FORMA Skin Tightening in the Media
Dr. J. Layke talks about Forma
Leading daytime television star, Michelle Stafford, ensures that her close-ups remain flawless using Forma treatments. Take a look at how the treatment improves her skin laxity and boosts collagen.
Using Forma for glowing skin
Wife of Nick Carter from The Backstreet Boys, Lauren Carter, unveils her secret to young and tight skin. Take a look at her beauty routine to prevent acne breakouts and fight saggy skin.
Dr. Franklin performs Forma procedure
Dr. Joseph Franklin speaks about the numerous benefits of Forma and demonstrates its use to target and smoothen deep layers of the skin.
Roll back the signs of time and tighten loose and sagging skin. Contact REFIRM's Calgary Clinic at 403-466-3476.