Body Contouring Without Surgery
All of us want a perfectly lean and fit body. While diet and exercise are important for health and wellness, it may not be enough to manage body composition. Age, genetics and health conditions can make losing weight or gaining muscle more difficult. When diet and exercise are not enough, Emsculpt NEO can help you achieve your ideal figure without surgery or recovery time.
Emsculpt NEO is the leading treatment in muscle toning and fat reduction approved by Health Canada. This non-surgical, non-invasive method uses high-intensity focused electromagnetic (HIFEM) technology to deliver fast and effective results—one 30-min session is equivalent to 20,000 muscle contractions!
Request a consult for Emsculpt NEO Body Contouring in Calgary.
Emsculpt NEO can be used to:
Remove Excess Fat​
Non invasive energy waves penetrate the skin to target and eliminate fat cells. These fat cell do not grow back!​
Tone and Increase Muscle
RF energy delivers 20,000 contractions to stimulate muscle tissue resulting in increase tone and mass.
Emsculpt NEO Can Treat Many Areas for Patients in Calgary
You can lose fat and build muscles through your body, including:
Abdomen
Flanks
Buttocks
Thighs
Arms
Calves
Hamstrings
Emsculpt NEO uses focused high-intensity waves that induces 20,000 muscle contractions resulting in body remodelling. These contractions are not achievable through voluntary contractions that occur during regular exercise. Emsculpt NEO combines muscle tightening through deep, strong muscle contractions with radio frequency fat reduction for best results.
+25%
More Muscle
On Average
What Happens During an Emsculpt Body Contouring Treatment?
An Emsculpt NEO applicator delivers High-Intensity Focused Electromagnetic (HIFEM) energy. The energy penetrates the uppermost layers of the tissues to reach deep muscles and stimulate supramaximal contractions.
Emsculpt Body Contouring Treatments can be performed many area including arms, abdominal and around the buttock region. During the session, the device is strapped around the region and treatement intensity is gradually adjusted for optimal muscle toning and fat reduction.
Benefits of Calgary Body Contouring
No surgery or needles​
Emsculpt NEO uses advanced HIFEM waves that are 100% non-invasive.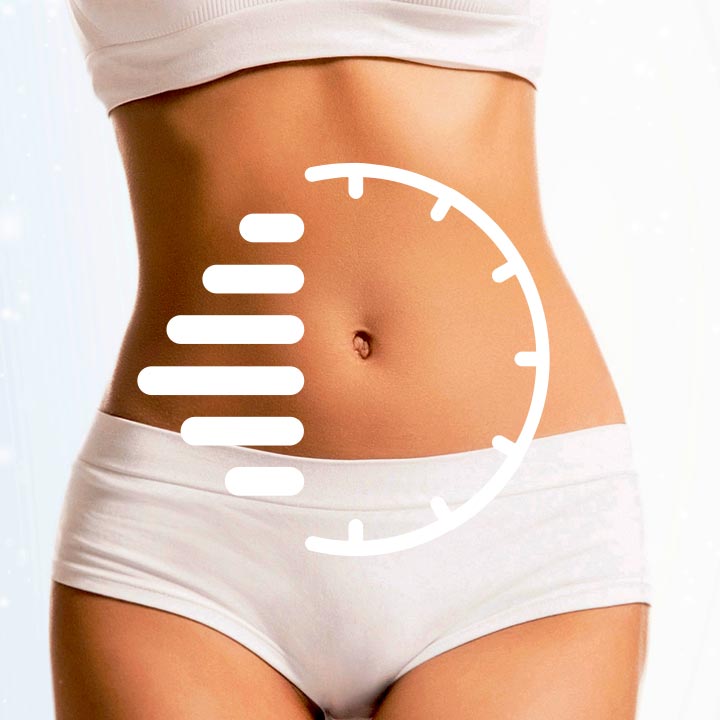 Quick treatments
Our patients love how treatments are convenient and quick. Each session lasts about 30 minutes.
Comfortable and pain free​
There's minimal pain. Many patients feel no discomfort.
Little to no downtime​
There are no surgical risks or incisions. You can resume your daily activities right away.
Emsculpt NEO vs. Emsculpt
Emsculpt is the predecessor to Emsculpt NEO. Both are Health Canada approved, non-surgical treatments designed to target fat cells using HIFEM technology. The intense contraction of muscles results in fat burn and a more toned appearance.
Emsculpt NEO takes fat burning to the next level by combining HIFEM technology with radiofrequency (RF) energy to eliminate fat stores using heat energy. In the end, patients can gain more muscle gain and fat reduction through each treatment.
Discover if which Emsculpt solution can benefit you. Call us to book your appointment in Calgary.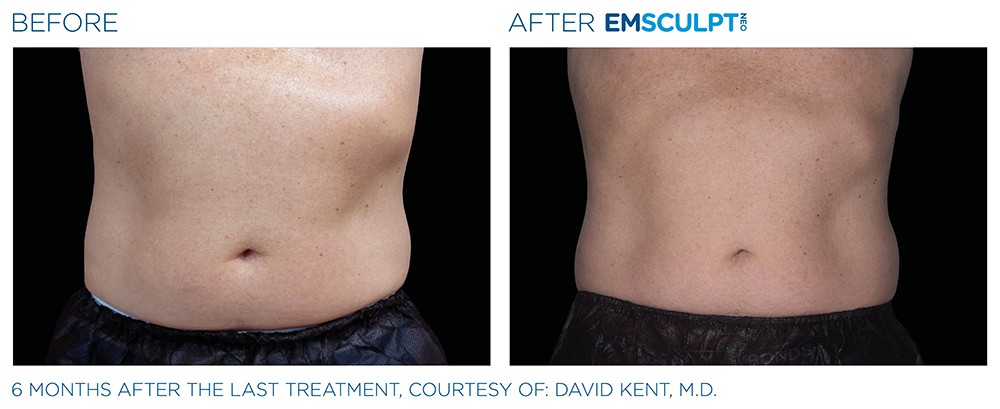 Individual results may vary
What People Are Saying About Emsculpt NEO
Learn More About Emsculpt NEO